Orion's Path to Innovative Bearing Protection Technology and the Issuing of their Patent
Since the opening of Orion Engineered Seals in 2011, their team has been working tirelessly to ensure they have the most innovative products available to increase the reliability of rotating equipment. Among their various product lines, it is their patented Bearing Protection Device (BPD) in its many design variations that separates them from their competition. In March of 2017, after a long yet rewarding process, they were issued a US PATENT for their robust and distinctly innovative Bearing Protection Device (BPD) technology. There is so much they could say about why their products stand above their competition, but today we're going to focus specifically on the team behind the BPD and why Orion has been so successful.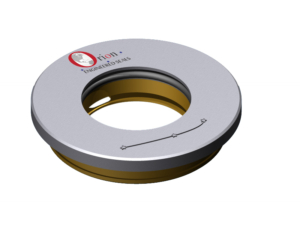 Todd Brickson, Director of Engineering has been working in manufacturing for over 25 years and is enjoying the fruits of his hard work. When designing the BPD device he had a few key points going through his mind.
To create the most effective, innovative, and efficient design in bearing protection
How can we be innovative in the market and create something that has never been seen before
Develop multiple internal layers of contaminant control that would surpass any design available in the market today.
Continue reading Orion Engineered Seals Receives BPD Patent →