The Orion Engineered Seals patented Bearing Protection Device (BPD) represents state of the art bearing protection technology and is the premier non-contacting bearing protection device offered. The BPD was designed with an understanding of the nature of the bearing housing environment under all operating conditions and utilizes the laws of physics to create what has proven to be the best performing and most cost effective way to protect the bearings of your rotating equipment.
---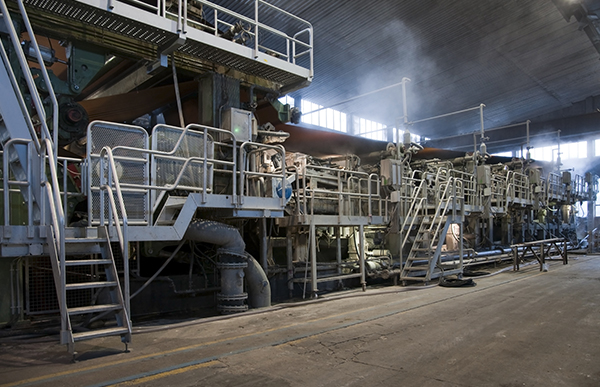 Problem: Paper machines operate in hot, humid environments resulting in reduced bearing life, costly downtime and lost production.Paper machine bearings most often fail due to contamination ingress into the bearing housing.
Solution: The BPD-FM (Flange Mount)
Designed specifically for paper machine applications
Redundant dynamic and static contamination ingress protection
No speed limitations
Designed for ease of installation and removal
Replacing the coating on a roll won't necessitate the purchase of new BPD-FM…instead simply unbolt it, replace the O-rings and reinstall…the BPD-FM can be reused indefinitely
Operates effectively up to 650oF in heavy steam environments.
303ss Rotor, 660 Bronze Stator, and Viton elastomers are standard materials
Split and solid designs perform identically
Retains lubrication regardless of method
Will not allow automatic oilers to overfill the bearing housing.
---
The Orion Engineered Seals BPD can be used all throughout the plant.  There are a variety of designs already created for Pumps, Motors, Gearboxes, Pillow Blocks, Turbines, Oil Mist applications, Paper Machine Rolls, and many other specialty applications.  But as Orion's name implies, they are manufacturing "Engineered Seals", and would be happy to design a custom sealing solution for your worst application.
Gallagher Fluid Seals is your authorized distributor of Orion Engineered Seals BPD in the northeast and mid-Atlantic.  If you have questions about the BPD and how to implement them into your processes, please contact us today!