The Orion Engineered Seals patented Bearing Protection Device (BPD) represents state of the art bearing protection technology and is the premier non-contacting bearing protection device offered. The BPD was designed with an understanding of the nature of the bearing housing environment under all operating conditions and utilizes the laws of physics to create what has proven to be the best performing and most cost effective way to protect the bearings of your rotating equipment.
---
Pillow Block Bearings
A pillow block bearing is made up of two components: a mounting bracket (pillow block), and the bearing itself, housed in the mounting bracket.  These are usually used in low-torque, light-load applications.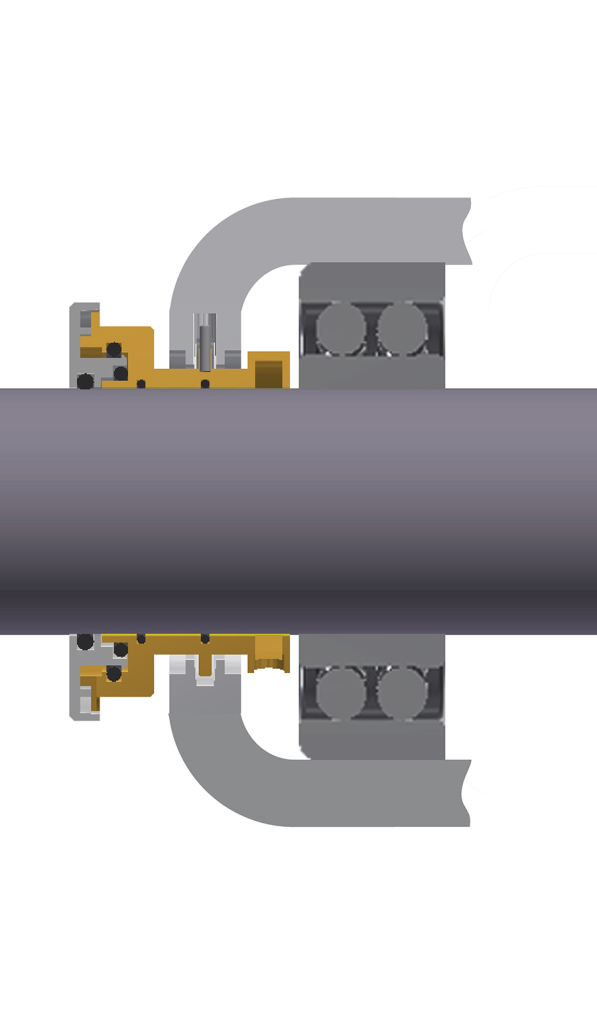 The pillow block is mounted to a foundation, while still allowing the shaft and inner ring of the bearing to rotate freely. Pillow block bearing manufacturers usually supply some sealing arrangement for the fixture, to prevent dust and other contaminants from entering the housing, while also retaining lubrication (either oil or grease). Oftentimes, the OEM seals are inadequate, causing pillow block bearing failure.
Problem: OEM seal rings are not capable of providing long term bearing protection from harsh environments and inadequate lubrication retention.
Solution: The BPD-PB
Designed specifically for pillow block bearings
Incorporates all of the standard BPD contamination exclusion features
Designed for split pillow block housings
Extensive Dodge and SKF data base
Engineered for specific applications
Designed for ease of installation
---
The Orion Engineered Seals BPD can be used all throughout the plant.  There are a variety of designs already created for Pumps, Motors, Gearboxes, Pillow Blocks, Turbines, Oil Mist applications, Paper Machine Rolls, and many other specialty applications.  But as Orion's name implies, they are manufacturing "Engineered Seals", and would be happy to design a custom sealing solution for your worst application.
Gallagher Fluid Seals is your authorized distributor of Orion Engineered Seals BPD in the northeast and mid-Atlantic.  If you have questions about the BPD and how to implement it into your processes, please contact us today!