Purity is critical to high wafer yield, and Kalrez® seals are designed with properties that help reduce contamination from particulates, outgassing and extractables.
Semiconductor Processing Seals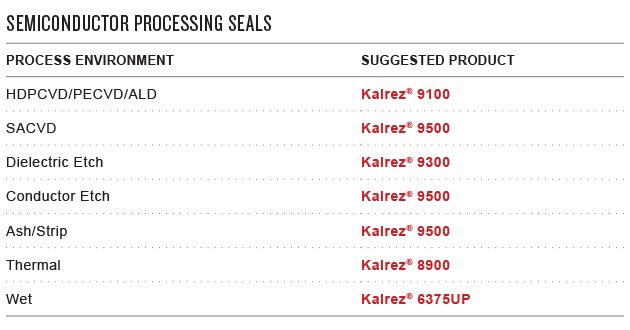 Kalrez® seals for semiconductor processing are field-proven in the manufacture of semiconductor chips.
They can help extend planned maintenance intervals, and thereby lower long-term cost of ownership, in a wide range of semiconductor processes. In a number of fabrication customer evaluations, Kalrez®seals exhibited improved mechanical strength, lower particle generation and longer seal life versus competitive perfluoroelastomers, in both static and dynamic sealing applications.
Operational Improvements
Kalrez® seals can help improve semiconductor manufacturing in a range of wafer-fabricating operations, including:
Deposition
Etch
Ash/strip
Thermal
Wet
Continue reading Kalrez® Seals for Semiconductor Processing →